Hi there! In this week's tutorial, we're creating a cute pumpkin house!
Click the image below to watch the tutorial:
This project is perfect for those who prefer Halloween decorations that are cute, rather than spooky or scary. It only requires minimal carving, and you could even personalize it to look like your own home! Because it isn't spooky, you can also leave it up all through Fall to Thanksgiving.
Difficulty: Easy
Time needed: ~1 hour
Materials:
A Pumpkin (I used a fake one, but you could adapt it to use a real one)
Cutting tool (I used an X-acto knife – be SUPER careful! 🙂 )
Pinecones
Toothpicks
Black spanish moss
Card stock paper
Acrylic paint
Wire
Hot glue
Permanent marker (in a color similar to the pumpkin)
Happy Halloween!
Let me know if you have questions 🙂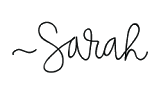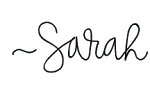 667
0
1
cookie-check
Halloween Pumpkin House Tutorial