In this week's video tutorial, we're creating this Halloween style snow globe with a paper haunted house in it!
Click the image below to watch the video tutorial:
Time needed: ~45 minutes
Difficulty: Easy
Click here to view & print the patterns:
Materials:
Wide mouth Mason Jar – Quart Size (It must be this size or larger, so the house will fit)
Card stock or construction paper in your colors of choice (I used patterned purple, black, white, orange & green)
Spanish moss (I used a special Halloween kind that was dyed black)
A small paper cup or other object to raise the house up in the jar
Hot glue
Fishing line or other thin thread
Scissors
A score tool of some kind (I use this one – an old pen that doesn't work works well, also)
Pencil
An LED tea light
Have a cutting machine? SVG file to create this project is now available for purchase here
Happy Halloween!
Let me know of you have questions 🙂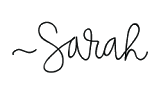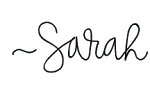 *This post contains affiliate links.


656
0
0
cookie-check
Haunted House Halloween Snow Globe