Hi everyone! Hope you've been having a great summer so far. In my new video tutorial here, I'm back with a fun project that is perfect for summertime: a miniature fairy garden in a tea cup!
You guys seemed to like my larger fairy garden and a fairy house tutorial from a few years ago, so I wanted to bring you another one. As a lover of anything miniature, I of course had to join in on the mini fairy garden trend! This is such a fun project for both kids and adults, and it really allows you to get creative and use your imagination. You could take what I did and add much more to it by adding more tiny objects and polymer clay creations.
This was also a pretty inexpensive project. I found the tea cup at Goodwill, and because we're in mid summer now, most craft stores are starting to clearance their fairy garden stuff, so you can find great deals on things. I found A.C. Moore to have the most fairy garden stuff (tiny trees, statues, etc.) so you might want to check there first.
Click here or click the image below to watch the full tutorial:
Materials:
Tea cup or other small container to hold the garden (I got mine at Goodwill, thrift stores are great for this)
Sand, soil, or rocks to fill the tea cup (just depends on the look you want and whether you'll be growing real plants in the garden. I used sand that I was able to collect from local sand dunes)
Blue sand, pebbles, etc. for the "water" (I got my blue sand from JoAnn's)
Moss or other greenery (I got my moss from Dollar Tree)
Polymer clay or whatever else you'd like to build the house out of
Miniature flowers or anything else you can find to go in a mini garden
Happy crafting, and feel free to show me on instagram (@essyjae) what you made! 🙂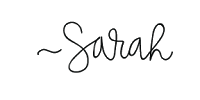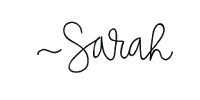 2510
0
0
cookie-check
DIY Mini Fairy Garden in a Tea Cup!