Hi everyone! Can you believe that Fall is right around the corner? I feel like I'm in the only one sometimes when I say Summer is by far my favorite season, and I'm super sad to see the hot weather go! One thing I do love about the transition into Fall are the beautiful, colorful leaves on the trees – and that inspired my latest tutorial: we're making branches of Fall-colored leaves using crepe paper!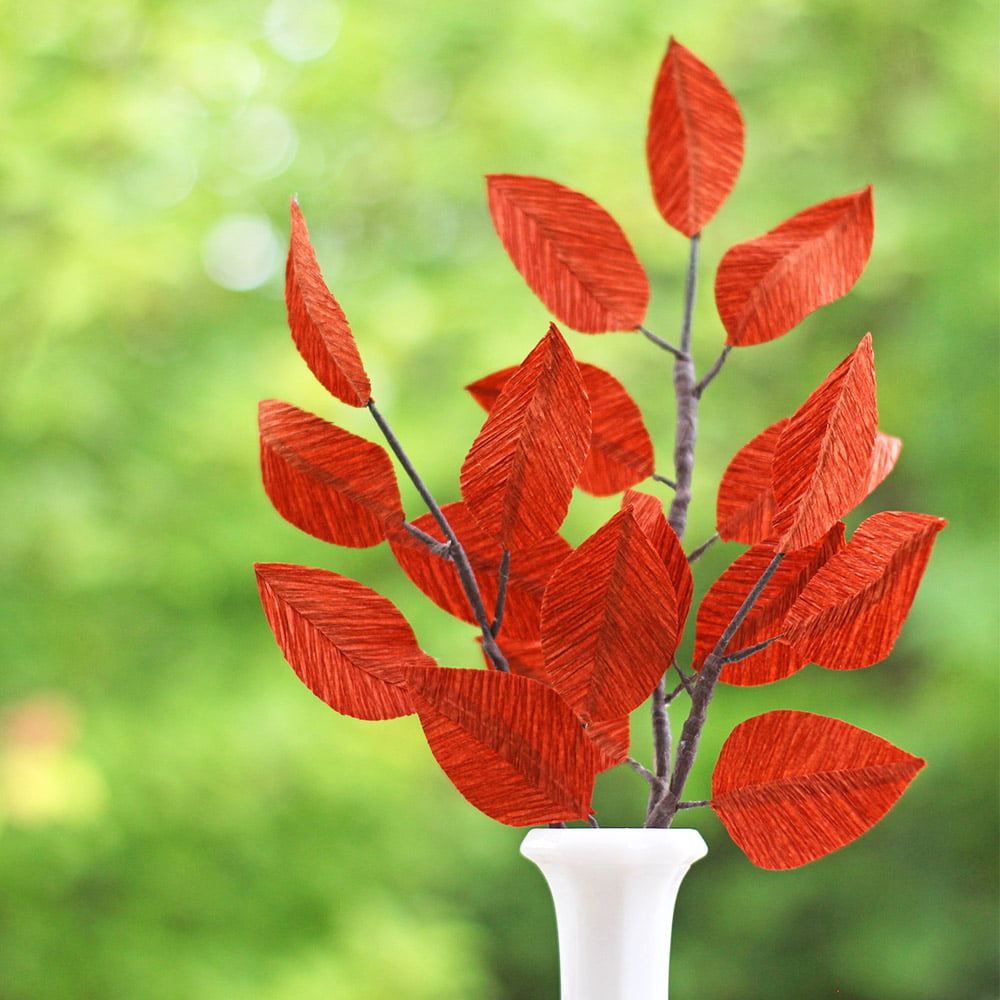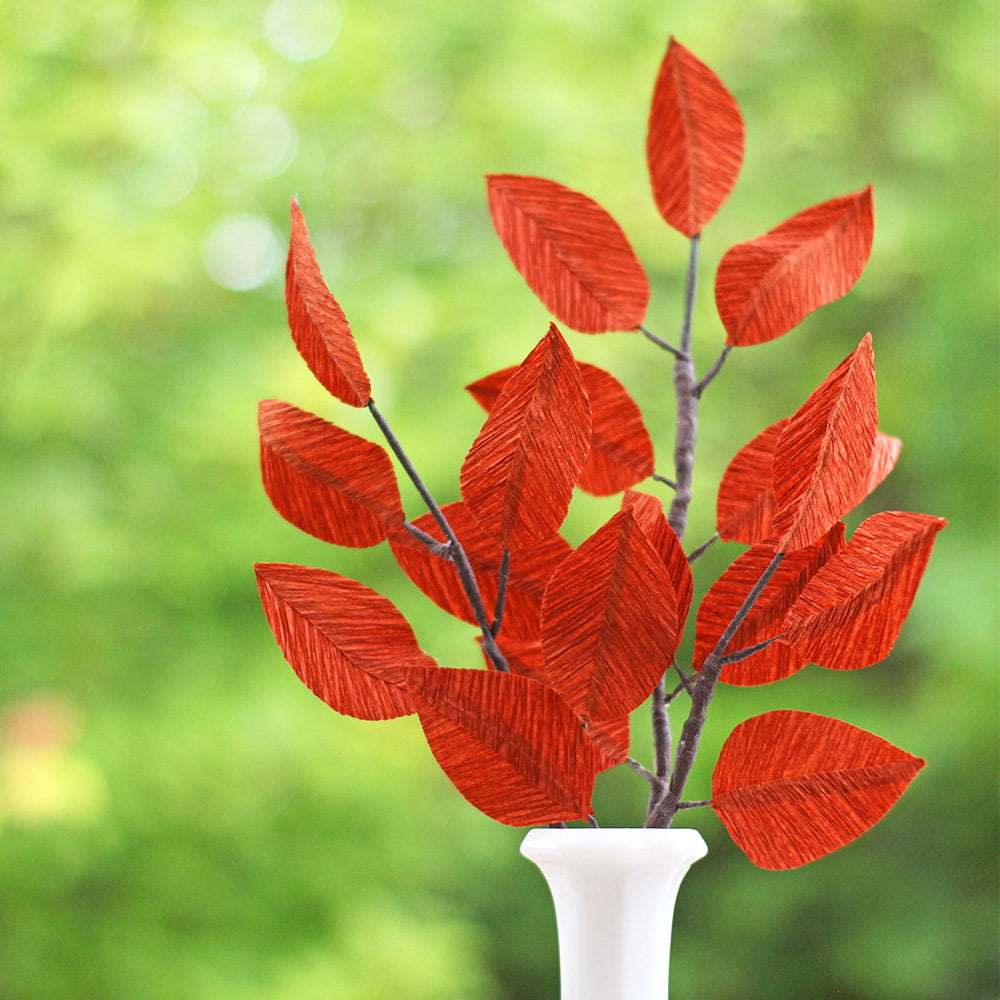 You can use these leaves to add to an arrangement of crepe paper flowers, or simply display them in a vase on their own like I did to add some Fall vibes to your home. You can also make these using green crepe paper to use any time of the year!
[elementor-template id="5167″]
Materials:
Crepe paper in a fall color (you can also use multiple colors). I got mine here from Papermart.com in the color cinnamon
16 gauge floral stem wire
24 gauge floral wire
Floral tape in a brown color – I got mine from Hobby Lobby
Wire cutters
Tacky glue or hot glue – whichever you prefer for crepe paper
Scissors or Cricut Maker machine to cut the crepe paper
Here is an SVG for use with Cricut Maker machines (after uploading to Design Space, you'll want to rotate the leaf 45 degrees. Then duplicate it 6 or so times, select all and align left. Hold shift and drag the last piece down and far away, then distribute vertically to space them all evenly. Finally, select all, and click "attach". Lay the crepe paper on the mat with the grain going straight vertically. Because of what we just did, the leaves will cut at the right angle!) Right click the file to save it:
Pattern for hand cutting:
Tips:
Be sure to stretch the floral tape as you are working – this is what activates the stickiness and makes it stay put.
Tacky glue requires a bit more patience to set than hot glue. Use plenty of glue and hold the leaf halves together tightly for a little while before checking if they're attached.
The 24 gauge wire can be quite tricky to wrap, so just begin wrapping and hold onto the top of it as you wrap to keep it from coming off. Don't worry about the way you wrap it – if there are bumps and unevenness it will just look more like a real branch. Nature is not perfect 🙂
Happy Fall! I'd love to hear your thoughts in the comments below.
Keep creating!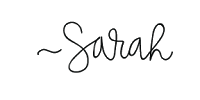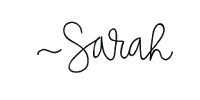 2903
1
1
cookie-check
Crepe Paper Fall Leaf Branch Tutorial + Free SVG & PDF!