Hi everyone! Hope you all are having a great start to your Summer! Can you believe Father's Day is already here?In my new tutorial, we'll be creating a fun, inexpensive, and easy Father's Day gift idea for dad – a candy bouquet in a mug!
While this particular candy bouquet was made for Father's Day, if you change up the mug, this could also be great as a graduation gift, Mother's Day gift, teacher gift, birthday gift, Valentine's day gift, or really for any occasion you want to congratulate someone or make them feel special.
Click here to go to YouTube or click the image below to watch the tutorial:
I purchased all the supplies I used at Dollar Tree, making this project extremely affordable at just $8.00! I used fun sized candy to make this more of a miniature bouquet – but you could certainly also use full sized candy bars. There are so many possibilities!
Materials:
Candy or candy bars – you'll need a variety of shapes and sizes. I used fun size packages of Hershey chocolate bars, Nestle Crunch bars, peanut M&Ms, and the smallest size of Snickers bars.
Barbecue skewers
Mug or other container to hold the bouquet. It needs to be heavy in order to hold the weight of all the candy without tipping over. If it is something like a light weight glass, you could try filling it with pebbles (also found at Dollar tree) to add weight.
Floral foam block to stick the skewers in. It needs to fit snugly in your mug – if it's too big, you can easily cut it to fit.
Hot glue gun, strong tape, or glue dots to attach the candy to the skewers.
Optional:
Paper shred in a coordinating color to cover the foam block.
If you have any questions or comments, feel free to comment below!
Happy crafting!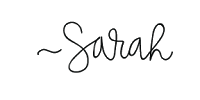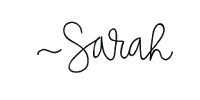 2377
-1
1
cookie-check
Candy Bouquet DIY Father's Day Gift – Dollar Tree Craft