Hi everyone, hope your week has been great so far! In my new video tutorial, we're creating these adorable tiny hardback books! I've been wanting to create some mini books, so I came up with this technique that I think works pretty well.
This isn't a super fast project (I plan to make a quick mini book tutorial in the future) but this does make one cute little book! There are so many ways these tiny books could be used – they'd be fun birthday gifts, teacher gifts, mini scrapbooks / mini photo albums and more! Mini book making is so fun 🙂
Click the image below to watch the step-by-step tutorial:
The best part is that these use materials that just about everyone should have at home, and they are a good way to recycle cardboard!
Materials List:
White printer paper (or you could try using higher quality paper, but it will likely make the book a little thicker) you'll need two 8″ x 10″ sheets
Decorative paper for the cover – don't use card stock, you'll need paper that is thin (such as thin scrapbook paper)
Thin cardboard – I used cardboard packaging from a picture frame, but a cereal box should work also
Needle and white thread – you'll want to use thread that has some strength to it and a needle that has a fairly small diameter
Strong tape that has a wide width- I used packing tape, but other types of tape should work as long as it is wide enough.
Hot glue or other type of strong adhesive that holds quickly
Knife or scissors that will cut the cardboard
Ribbon if you want to the book to stay closed, you'll want a very thin width ribbon
Ruler
Pencil
If you have any questions, just let me know – and I'd love to hear what you think 🙂 Have you made mini books before?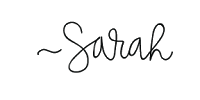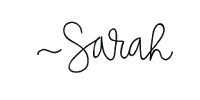 1396
7
8
cookie-check
Mini Book Making Tutorial – DIY Mini Hardcover Book with Binding!