Hi everyone! Can you believe September is already here? This is the time of year my family and I always go to the State Fair, and it's always fun to participate in and look at all the competitions at the fair. Seeing all these award ribbons got me thinking – I hadn't done a paper award ribbon/rosette tutorial yet! So that's what we're creating here in this week's tutorial!


These paper awards are easy and quick to make, so you can make quite a few of them if you need to. These are really cute, and would work for so many different occasions like Father's Day and Mother's Day (make one that says World's Best Dad/Mom!), school activities, contests, party favors and more. Best of all, they only use one 8.5″ x 11″ paper per ribbon!
Material List:
Card stock or construction paper (you'll need one 8.5″ x 11″ per ribbon)
Score tool (or an old pen that no longer writes)
Hot glue (I highly recommend hot glue for this because you'll need very strong adhesive)
Scissors
Ruler
Cutting mat with grid in inches (this makes everything much easier, but you don't have to have one – you'll just need to measure everything out)
You'll need to cut paper to the following sizes (and how many you'll need of each):
11″ x 2″ (2)
4″ x 1.5″ (2)
2.5″ diameter circles (2)
You can also add a loop of string or ribbon to the back of the award so you can easily hang it up!
Let me know if you have any questions 🙂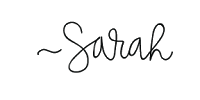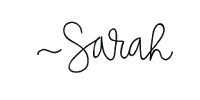 1404
0
11
cookie-check
DIY Paper Award Ribbon Rosettes! 🏆