In this video tutorial, make your own window clings using puffy paint/fabric paint!
[elementor-template id="5167″]
I found that they can be a bit tricky to peel off the wax paper and may not stay on your window long term – so keep this in mind. If you've found a solution to these issues, please comment below and share your tips 🙂 That said, these are super easy to make and are a fun addition to your windows!
Click here to view & print the snowflake template:
Snowflake window cling template
To create the snowflakes, I used Tulip Glitter Dimensional Fabric Paint in the color "Crystal Sparkles," which I ordered from Hobby Lobby. This particular paint worked very well for this project, but I'm sure you could use other brands and colors as well.
Also, don't feel limited to only making the snowflakes on this template. You could also easily freehand your own, all you really need is wax paper and paint.
If you have any questions, feel free to comment below 🙂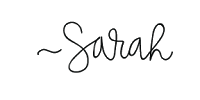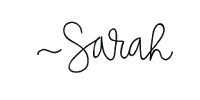 869
-1
1
cookie-check
DIY Snowflake Window Clings