In this video tutorial, learn how to make mini christmas stockings out of paper!
Click the image below to watch the video tutorial:
These can hold a gift card or other small gifts. If you are giving someone a gift card, this is a fun way to make it a bit more special.
Difficulty: Easy
Time needed: ~30 minutes
Click here to view and print the patterns:
Thanks for reading and feel free to leave your thoughts below 🙂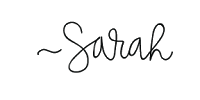 888
3
4
cookie-check
Mini Paper Christmas Stockings