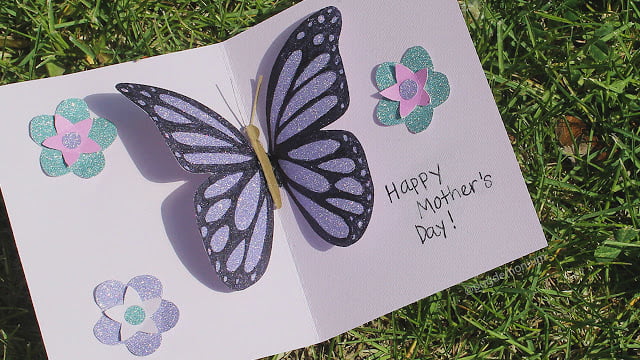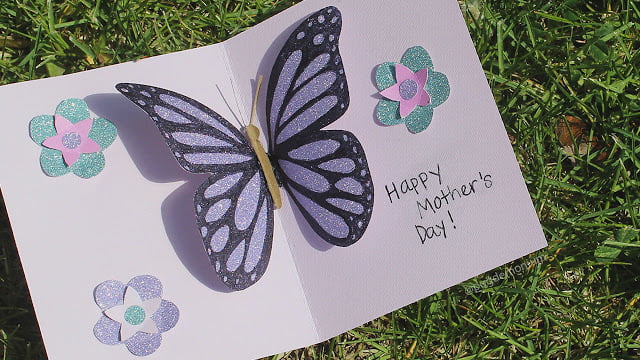 This week's project is this pop-up butterfly card you can make for your mom or grandma for Mother's Day!

Using the patterns, you'll need to cut:
2 wings
5 flowers
5 stars
1 tag
1 oval
6 circles – just ignore that smaller circle, and the use the bigger one for all of them.
Difficulty: Intermediate
Click here to view & print the patterns:
I found that hot glue worked best for glueing the wings, body, and antennas of the butterfly. For everything else, I used white glue. All paper used in this video is from JoAnn craft store.
This post originally appeared on my old blog, Pugdemonium.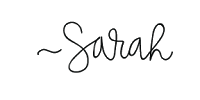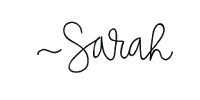 144
7
11
cookie-check
Pop-Up Butterfly Card