Hi everyone! In this video tutorial, we're creating a basic rose out of crepe paper!

These are are pretty simple to make as crepe paper flowers go, and with a little practice you'll be able to make them super fast. These would make a great Valentine's Day, Birthday, Mother's Day or Anniversary gift! I used two colors of crepe paper to make them look a bit more realistic, but feel free to use just one color if that's what you have.
Difficulty: Easy
Time needed: ~30 minutes
Materials:
Let me know if you have any questions 🙂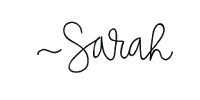 Have you made this project?