Hi everyone! Continuing on with the trend of paper projects, in my latest video tutorial we're creating 5 different bows out of paper! These are all easy and quick to make, require limited supplies, and there's a lot of different ways you could use them – attach them to a gift, a card or other paper craft.
Click the image below to watch the video tutorial:
There's one very important thing to know before you make these: you must use thin paper, such as non-cardstock scrapbook paper. If the paper is too thick, it will crease as you create the curved areas of the bows and won't look good. Also, you will need glue/adhesive that has a strong hold and sets fast. For this reason, I like to use hot glue. I tested Tacky glue on this, and it just didn't hold fast enough.
Materials List:
Lightweight paper (such as thin scrapbook paper)
Glue (hot glue works great)
Scissors
Pencil
To create this project, click the icon below to download the template.
Let me know if you have any questions 🙂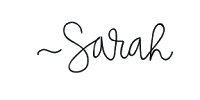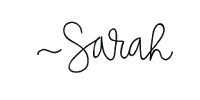 1235
4
35
cookie-check
DIY Paper Bow Tutorial: 5+ Bows with 1 Template!