Hi everyone! It's been a little while since my last post – I hope 2019 has been great for you so far! My latest YouTube video was all about showing you my 11 best tips for using Cricut and Design Space that I have learned since I got my Explore Air a few years ago.
Most of these tips are geared more towards beginners, but there a few tips in there that I didn't know until recently. No matter how much experience you have, I think we are all still learning and can always learn something new from one another!
Click the image below to watch the video or click here:
Here are all the tips in the video, along with their time stamp:
1. Always attach score lines 0:15
2. Re-arrange items on the mat for better use of space 1:48
3. You don't always need a full sheet of material 2:40
4. Machine cutting slowly? Close all other browser tabs 3:37
5. Bend the mat to remove something from it 4:12
6. Either end of the mat can be put into the machine 4:48
7. Cut two different mats on one mat to save time 5:26
8. The Cricut scoring stylus can be used in your hand 7:05
9. Keep plastic sheet on mat when not in use 7:28
10. Clorox wipes are great for cleaning your mat and making it sticky again 7:59
11. Use the machine's bottom compartment for storing tools 8:49
In addition to the tips above, I also wanted to mention that the "Cricut Design Space" Facebook group is a good place to learn tips for getting more out of your machine and find fun project ideas. I learned many of my tips in this group!
Do you have any tips for using your Cricut that you'd like to share? Comment below and I'll add them to this post!
I hope you discovered something helpful in this post, and thanks for reading! 🙂
Happy creating,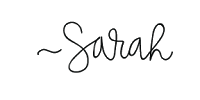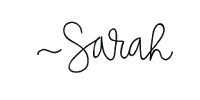 2089
0
0
cookie-check
11 Tips for Beginners Using Cricut and Design Space