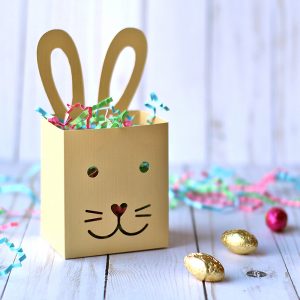 Simple Bunny Box SVG Instructions
Gently fold inward on the score lines.
Glue the sides to the bottom tabs, attaching the short side first.
Attach the longer side, one side at a time.
Finally, glue the side tab in place on the inside of the back to finish off the box.
Questions? Comment below: