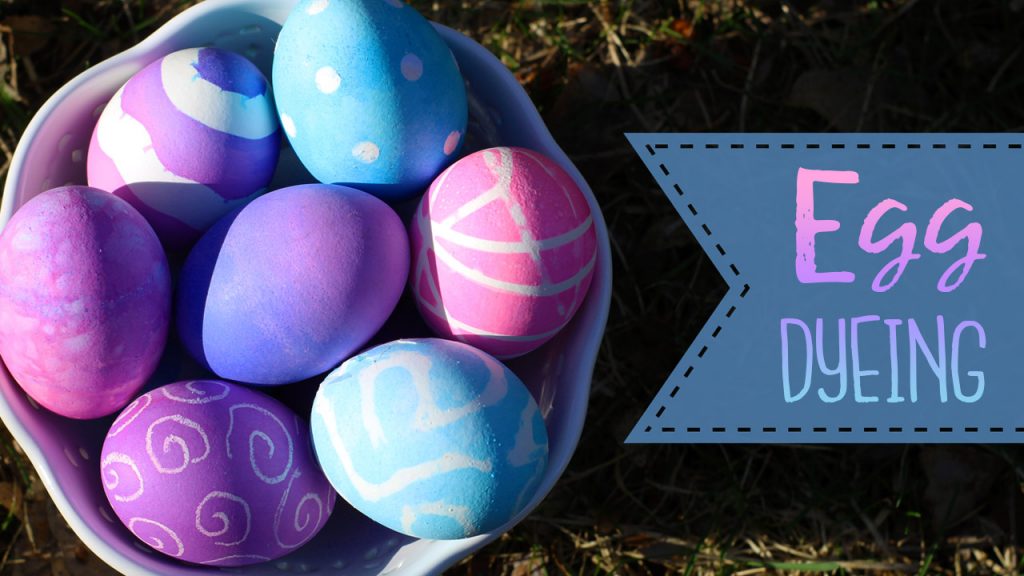 I tried a bunch of egg dyeing experiments, and in this video I'm showing the ones that worked best!

For the dye, I used a Paas kit that you can get at the grocery store. Each color of dye is a tablet that you dissolve in water and vinegar. Feel free to use food coloring or other types of dye, though!
Before you get started, be sure to cover your workspace with newspaper or something similar – the dye will stain.
Techniques mentioned:
White crayon
Stickers
Aluminum Foil
Speckled/dabbled? color
Painters tape
Ombré
Rubber bands
Flour paste resist